Profile: Nintendo EAD
Pioneers of the Renaissance
Page 1 of 3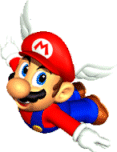 Nintendo is the world's leading video game software company. As much as devoted players know about the games released, many Nintendo fans are completely unaware of the developer within Nintendo which has created all their favorite games. Nintendo EAD (Entertainment, Analysis, and Development) is the most famous of the core development groups inside Nintendo's Kyoto office, which also includes R&D1, R&D2, Genyo Takeda's IRD, and Satoru Okada's engineering department. Led by Shigeru Miyamoto, Nintendo Co., is known as one of the pioneers in revolutionizing the way the public plays and perceives video games. The development teams are much more than a group of designers, artists, and programmers thrown together. Nintendo is the Pablo Picasso of the video game industry, with a record of creating the Mona Lisa on numerous occasions.
The Beginning
Nintendo Co., Ltd.'s (NCL's) primary console and arcade development was originally based on its Kyoto, Japan in-house team simply known as "Games Division". The "Games Division" R&D departments were first started by Nintendo President Hiroshi Yamauchi and Hiroshi Imanishi when Nintendo decided to venture into the "electric" game industry; the company which once focused on trading cards was now expanding to develop electronic toys, LCD hand helds, arcade and home console software. Nintendo's R&D resources were initially split into three different teams, about 5 years later the 4th department was added. Each department was governed by head General Managers and several producers, and senior directors amongst the dedicated programmers, artists, musicians and designers. R&D1 was overseen by Gunpei Yokoi, R&D2 was headed by Masayuki Kamimura, R&D3 worked under Genyo Takeda, and R&D4 was managed by Shigeru Miyamoto.
Research & Development 1: The Pioneers
Created in the 1970s as the lead entertainment group, R&D1 was directed by a group of engineers and hardware designers like General Manager Gunpei Yokoi and Chief Director Satoru Okada. Yokoi and department began by developing toys and gadgets like the highly successful Ultrahand, the baseball simulator Ultra Machine and a small periscope simply titled the "Ultra Scope". It wasn't until Nintendo hired Masayuki Kamimura to head R&D2 that Nintendo was able to develop electronic software.
In the late 70's Gunpei Yokoi and R&D1 began their first electronic products which included pinball machines, LCD peripherals, love testers and the first full blown video game development. The Nintendo Beam Gun became one of the highlight future products at Nintendo; the Gunpei Yokoi and Takehiro Izushi designed game became a popular consumer product selling over a million copies in Japan. The Nintendo Beam Gun would go on to become the foundation to a variety of future software titles involving a zapper.
Game & Watch
As the video game market flourished, Mr. Yamauchi decided Nintendo would be better of focusing most of it's efforts on selling video games. R&D1 then began concentrating on the arcade market and a new LCD series titled Game&Watch. Gunpei Yokoi's Game&Watch was a small and cheap portable video game running off a small LCD unit. The game's were very generic and simple, but fun and extremely affordable. The success and viability of the first Game&Watch spawned a variety of Game&Watch products that included Man Hole, Fire, Ball, Lion, Flagman, Vermin, Turtle Bridge, Octopus, and over 40 other titles. In the mid 1980's the LCD franchise would include more popular licenses like Ice Climber, The Legend of Zelda, Mario Bros., Donkey Kong, and Snoopy Tennis; around the same time a new set of Game&Watch products began to use multi-screen LCD units.
Research & Development 2: Tech Gurus
During the conception of Nintendo's venture into software development, Gunpei Yokoi and Hiroshi Imanish researched how the department could make such a leap. Around 1973, Nintendo called the head of Sharp's Electronics Corporation, and invited Masayuki Kamimura to visit Nintendo Company Limited. Uemara met with Gunpei Yokoi and Satoru Okada, the current heads of engineering and R&D1, the two inquired if Uemara would be interested in working with Nintendo. Nintendo was very interested in Sharp's solar cell technology and felt it could be used in future entertainment products. Uemara was unsure of the proposal, but was very intrigued by the future possibilities, soon after Kamimura left Sharp and was hired as the General Manager of Nintendo Company Limited R&D2. R&D2 and R&D1 began co-developing the Nintendo Beam Gun games, which were was based off the solar cells technology Kamimura worked on at Sharp Electronics.
As development of arcade, console, and LCD software progressed, so did R&D2. Kamimura's department soon housed 70 employees, and became the backbone to all technology used in electronic hardware and software engineered and designed by R&D1's engineers.
Arcade Nintendo
Nintendo's first arcade titles came in the late 70s, a variety of black and white titles like the space shooter Space Fever and the old west shoot'em up Sheriff. The titles were hardly distinguishable from the over flood of arcade titles all bearing extreme similarity, and thus sales of these games were lukewarm. Yokoi and R&D1 began to work on a new arcade board which would display color sprites, and hopefully create a game that would fully exploit it. Radar Scope ended up in development longer than expected and forced the team to release the less advanced Helifire first. The action submarine themed Heli Fire ran on a tweaked version of the Space Fever board with some rather crude colored sprites, but it ended up beating Radar Scope to the market.
Near the middle of development, a young apprentice named Shigeru Miyamoto was assigned to work with Yokoi and team on Radar Scope. Like many others at the time, Shigeru Miyamoto was a fan of Space Invaders, but him and Yokoi were worried about the game being too much of a copy cat. Their worries were with reason, Radar Scope bombed. The game Nintendo spent so much money on, was selling no better than the other low profile titles. Hiroshi Yamauchi demanded the team save face and figure out a way to use the same board to create a successful game. Gunpei Yokoi decided to use some of Shigeru Miyamoto's artwork, and let Miyamoto handle lead design on a new game titled Donkey Kong. The game used the Radar Scope board, but was a character style platformer instead. Nintendo execs were very doubtful about Donkey Kong, reluctantly releasing it and expecting similar dismal results.
Donkey Kong went on to become Nintendo's first million selling arcade cabinet, single handedly saving Nintendo from disgracefully leaving the arcade market. Donkey Kong became a huge license for Nintendo, selling extremely well domestically and internationally. After a variety of generic arcade titles, Nintendo finally landed a franchise it could market. Meanwhile, Gunpei Yokoi released Space Firebird, another space shooter than managed to do mediocre sales but the cost and time of development was much more conservative compared to Radar Scope. Thanks to Donkey Kong, Nintendo was now a powerful brand in the arcade industry, and was much more confident about releasing a wide brand of software to the consumer.
The Creation of Mario
Shigeru Miyamoto, who was a talented artist, began to design characters he would use in his second game. Shigeru Miyamoto decided to take the small mustached man he used in Donkey Kong, and build upon the character. He decided to name the "jumpman" Mario after discussions with Nintendo's creative team. Mario was actually the name of Nintendo's New York HQ landlord. Miyamoto went with the Italian theme, and created a brother for Mario named Luigi. The first official Mario game was still developed under R&D1, since R&D4 was not ready for actual game development at the time. As he did for Donkey Kong, Miyamoto designed and directed the title with R&D1's programmers. The game which was first released in the arcades, became another smash hit
Nintendo soon became a dominant force in the arcade industry. R&D1 went on to program a myriad of successful titles, including the Shigeru Miyamoto directed Donkey Kong Jr., Donkey Kong 3, Mario Bros., and Gunpei Yokoi titles like Popeye, Sheriff 2, and Space Firebird.
Research & Development 3: Jack-of-all-Trades
A year after the R&D2 team, Nintendo decided to form the R&D3 team. Research & Development 3 was formed from a mix of tech savvy experts, and software programmers. Nintendo's R&D3 was run by newly designated General Manager, Genyo Takeda. R&D3 was responsible for much of the technical hardware design for the later arcade boards, and the Famicom / Nintendo Entertainment System. R&D3 was responsible for technical designs like the bank switching, and later the many MMC chips Nintendo used inside its NES cartridges. Besides being the primary group when it came to hardware technology and hardware tools, R&D3 also would moonlight as a video game development team. Whenever R&D3 had enough free resources, it would develop its own line of videogame software. R&D3's first projects included an arcade game titled Punch-Out.
By 1985, Nintendo decided to slowly pull out of the arcade industry and focus solely on the home console market. R&D1 decided to cross develop a few of their first-generation Famicom titles like Urban Champion, Balloon Fight, Clu Clu Land, Baseball, Tennis, and release them on a very limited amount of Famicom based arcade boards. Genyo Takeda and R&D3 produced the last two original arcade projects with Super Punch Out and Arm Wrestling. Nintendo saw the future with the success of Atari, and it was in the home console market.
Research & Development 4: Gaming as an Art
During the conception of Nintendo's first home console the Famicom, the company decided to promote Shigeru Miyamoto to General Manager of his own development group, R&D4. While all the other development departments where headed by engineers and programmers, Miyamoto changed all that by creating what became a trend in the R&D4 group, artists for once heading up game development. Shigeru Miyamoto's R&D4 group was composed of an entirely new staff that was focused on creating character based console titles like the arcade smash hits Donkey Kong and Mario Bros. R&D4 started Famicom development by porting the R&D1 programmed arcade titles Miyamoto directed, Donkey Kong, Donkey Kong Jr., Donkey Kong 3, and Mario Bros.; all were amongst the first software released for the system. Shigeru Miyamoto then began the planning stages of his first two original titles for the console, two titles that became two of the largest grossing franchises in the video game industry.
Miyamoto's newly created R&D4 was now in direct competition with Yokoi's R&D1 team. This competition provided a fertile spawning ground for some of the most successful game products ever created. In reference to Hiroshi Yamauchi, one Nintendo employee simply stated, "we lived for his praise". By pitting his development teams against each other, Yamauchi was able to keep his designers on edge, even during the days when Nintendo had a near monopoly on the game industry.
The Family Computer
All R&Ds were focused on one thing by 1984, Nintendo's Famicom, known as the Nintendo Entertainment System outside of Japan. All 4 R&D groups were concentrating 80-100% of their resources to Nintendo's first home console. The majority of the initial titles came from the 100 man R&D1 club, a variety of Famicom arcade board ports and sequels to past titles appeared on the Famicom from 1984 to 1985. The R&D1 group did not stray far from its roots, and delivered nothing but arcade titles for the home console, the perfect complinent to Miyamoto's upcoming quest-like adventure titles.
Gunpei Yokoi, Satoru Okada and Takehiro Izushi produced Urban Champion, Clu Clu Land, Devil World, Baseball, Joy Mech Fight, Pinball, Mahjong, and Popeye all by the end of 1984. Urban Champion was a one on one amateur fighting game that was released before Konami's Yie Air Kung-Fu, and just may be the first fighting game of it's kind released internationally. The rest of the titles, while as fun, weren't quite as innovative. Clu Clu Land and Devil World both seemed like slightly different adaptations of Pacman, and the rest were titles that were a dime a dozen at the time.
Nintendo Company Limited's R&D1 group did manage to come up with some other original titles like Balloon Fight, Excitebike and the Kenji Miki directed Ice Climber; all became moderate hits. Takehiro Izushi also produced the first light gun zapper titles which premiered with Duck Hunt, Hogan's Alley, and Wild Gunman in 1984. Nintendo's development groups came up with several more titles in 1985; classics like Mach Rider, Golf, F1 Race, and Wrecking Crew. R&D1 and R&D2 also combined forces to deliver the ROB peripheral, which was a giant robot that assisted you in Gyromite and Stack Up, two arcade styled puzzle titles which worked with the aid of the gimmicky ROB providing input for levers, switches, and specific enemy actions.R&D1 also developed Gyromite and Stack Up, which were puzzle games that interacted with Nintendo's R.O.B peripheral. Gunpei Yokoi and team developed a great variety of titles for the Nintendo system. In contrast to Miyamoto's team, however, Yokoi's team was still without a bankable franchise to its credit.
The Legend of Super Mario
Shortly after R&D1 ported Donkey Kong and Mario Bros., the newly established R&D team officially started development on its first original works for the Famicom (NES) console. Miyamoto's first projects included a sequel to Mario Bros and a new type of game going by the name The Legend of Zelda. Super Mario Bros took Miyamoto's Mario concept and expanded on it dramatically. The game now featured full horizontal side-scrolling levels, full of different enemies and obstacles. Not only was the game remembered for its spot on control and perfect mix of challenge and playability, but for Miyamoto's inventiveness in creating the Mario world, full of magical Goombas, flying turtles, and giant toadstools.
Upon the release of Super Mario Bros., it was instantly proclaimed the must have title for the Nintendo Entertainment System. It not only became the flagship title for the system, but the sole reason to buy the system for many casual gamers who never played a video game until Super Mario Bros. As successful as Nintendo was with the game at the time, little did the company know that Super Mario Bros would go on to sell over 40 million copies worldwide.
In 1986, Shigeru Miyamoto and R&D4 were putting the finishing touches on a new game, titled The Legend of Zelda. Nintendo took a different approach with this one. The company anticipated that they had another Miyamoto blockbuster on their hands. As a result, Nintendo launched a giant advertising campaign for the game. The Legend of Zelda starred a new Nintendo character who went by the name of Link. Link, who appeared like a mix between Lancelot, Robin Hood, and a Christmas elf, had one sole mission: to rescue Princess Zelda from the evil Ganon. Though the story seemed very akin to Mario saving the Princess from the evil Bowser, Miyamoto's new adventure epic sucked players into its charming world for hours with its completely revolutionary game mechanics.
The Legend of Zelda featured an RPG-like overhead perspective of the main character, allowing the player to steer Link in any direction. Featuring weapon shops, dungeons, puzzles, mazes, and the ability to save your quest on a battery built into the cartridge, The Legend of Zelda made for a very exciting and unique experience. R&D4's game design coupled with Nintendo's marketing blitz paid off, as the title went on to sell millions of copies worldwide.
Although Gunpei Yokoi and R&D1 would create the most abundant software for the NES/Famicom console, Miyamoto and R&D4 had clearly struck gold with their two franchises, Super Mario and Zelda. Mario and Link weren't simply video game characters, they had taken on Disney-like proportions as far as popularity went, and were key to growth and acceptance of the game industry as a whole.
The Pioneers Strike Back
1986 was perhaps Nintendo R&D1's defining year. The development team, looking for a franchise to call its own, developed two of the most beloved Nintendo franchises. Kid Icarus and Metroid were released in 1986. The games were produced by Gunpei Yokoi, directed by Satoru Okada, and created/designed by Mr. Inusawa (Kid Icarus) along with Makoto Kanoh (Metroid). Released months apart, it's almost uncanny how none of the games reached the popularity of Super Mario Bros. Still, both games enjoyed great success worldwide. Metroid sold a million copies in Japan and Kid Icarus sold near it. In America, these two titles helped cement the NES as the new breed of dominant home console.
Metroid appealed to many science fiction fans. The main character, Samus Aran, was a bounty hunter working for the galaxy federal police. Answering a distress signal in Planet Zebeth, Samus Aran's mission was to exterminate all menacing metroids and to destroy the evil Mother Brain. Metroid provided a dark eerie atmosphere, resembling the popular 1979 movie, Alien. Its premise struck a chord with sci-fi followers, and gathered an audience who might not have purchased a Nintendo console for Super Mario Bros alone.
Kid Icarus was a very similar experience. The main character, Pit, played the role of the Greek mythological legend of Icarus. Having lost his wings, Pit fell from the sky and landed in Hades' underworld. Upon breaking free from his underground prison, Pit made his way from the underworld to the light world to slay the evil Medusa. Kid Icarus was another big departure from the typical video game formula. Metroid captivated many gamers by introducing a science fiction-horror theme to video games. Kid Icarus followed the formula by using Greek mythology and folklore instead.
R&D1 did suffer a slight setback near the end of 1986, several R&D1 programmers from Takehiro Izushi's gun teams (Duck Hunt, Cloud Shooting, Wild Gunman) and a few from the Metroid team left the group to start Intelligent Systems. Nintendo fortunately had no trouble annexing the newly created developer. The Intelligent Systems' programmers were without their former directors and designers, so they had no problem playing the role of creating system tools and assisting the still intact R&D1 teams on specific joint projects.
Research & Development 1 Directors Yoshio Sakamoto, Toru Osawa and Mitoshi Yamagami began to work on new projects for Nintendo Company Limited. The two previously worked together on Balloon Fight, but this time they were both working on very different products; the company's first story driven titles, both aimed at a more hardcore audience. One of the first big projects, Ginga no Sannin, released in 1987, became Nintendo's first RPG. The sci-fi RPGs success paved the way for more story driven titless like Tokimeki High School, and Ancient Tale.
Mitoshi Yamagami and Yoshio Sakamoto's next project was a bit different from Ginga no Sannin, it was more of a murder mystery. Famicom: Tantei Club (Famicom: Detective Club) was released in 1988, starring a young female named Ayumi Tachibana. This two disk title for the Famicom Disk System became a cult-hit, and inspired the release of the sequel Famicom: Tantei Club 2. After the completion of Famicom: Tantei Club 2, Sakamoto went on to direct Game Boy titles, while Mitoshi Yamagami went on to direct Tetris Flash. R&D1 also continued releasing arcade titles like 3D Hot Rally, Backgammon, Tetris, Dance Aerobics, Volleyball, Gumshoe, To The Earth, and the adventure adaptation of a classic fairy tale titled Famicom: Shin Oni wa Shima.
Nintendo's Rise To Glory
In the meantime, Genyo Takeda's less prolific R&D3 didn't do too shabby, either. They were without a doubt the smallest R&D video game maker at Nintendo, all while having split responsibilities between software and hardware support. The development group did, however, come up with some very popular franchises such as Mike Tyson's Punch-Out and the tropical-themed adventure Star Tropics. R&D3 also specialized in Nintendo's line of sports games; the team developed Ice Hockey, Pro Wrestling, and NES Play Action Football amongst other titles. Many of those games went on to sell extremely well worldwide. One thing very different from Takeda's software focus, is that it was aimed at the American market. Infact, several of Takeda's games either sold horribly in Japan, or Nintendo never bothered releasing them.
Mario and Zelda quickly exploded into more than just video games for Nintendo. Both became properties that would appear on cartoons, comic books, cards, cereal boxes, toy figures, and movies. Nintendo, for the first time, was raking in profits without lifting a finger. Many outside companies were paying Nintendo for use of their popular characters. Miyamoto would not only design and produce his team's titles, he managed to create off-beat characters that seemed to strike a chord with nearly every conceivable demographic. Miyamoto's artistic talents and creative vision meshed perfectly with Nintendo's design philosophy. Gamers around the world ate up Nintendo's creations with a fervor that no one could've predicted.
In 1988 Shigeru Miyamoto and R&D4 developed sequels to Super Mario Bros and The Legend of Zelda on the NES. Super Mario Bros 2 was released in Japan to great success. Nintendo, at the same time, had a team developing a title called Doki Doki Panic. Miyamoto, who was involved in development of the game, took great interest in the title. For marketing purposes, Nintendo decided to use the Super Mario license for the USA and European release of Doki Doki Panic, because of the original title's eccentric character. Miyamoto and his team redesigned many elements of the game's levels, mechanics, and character design, while still using the core engine. Out of that, the westernized version of Super Mario Bros. 2 was born. The title was released around the same time as another spectacular R&D4 Nintendo sequel, The Legend of Zelda: The Adventures of Link.
The new incarnations of Mario and Zelda both once again sold millions of copies worldwide, which did nothing but add fuel to the fire Nintendo was building. Miyamoto and R&D4, at the time, were already deep into a new Mario project, which would be the greatest and last Mario title on the Nintendo Entertainment System. Super Mario Bros 3 was eventually released after nearly two years of development. The game took the world by storm and would end up selling near fifteen million copies.
In 1987, Shigeru Miyamoto teamed up with friend and freelance game designer Shigesato Itoih to develop Mother for the Famicom. The game was a very off-beat RPG that featured flying saucers and space aliens. Mother was released in 1989 by a mixed team of programmers from Nintendo and a few new employees who formed a Tokyo Nintendo chapter titled Nintendo Tokyo Products Research & Development, directed by Shigesato Itoih and his APE group; all under the production of Shigeru Miyamoto. The title sold very well in Japan, and Nintendo contemplated bringing it to the USA. Infact, Nintendo went as far as translating the title to English before deciding to leave it as a Japan-only game. Unfortunately, Nintendo reprioritized the Tokyo studio soon after, and disbanded the team.
In 1989 Gunpei Yokoi and R&D1 fully moved on to develop software for Nintendo's newest invention, the Game Boy. Yokoi was the brains behind the Game Boy hardware, and while Nintendo was quickly becoming the "house that Miyamoto built", it was clear the old toy maker had a few tricks up his sleeve. While R&D3 and R&D4 handled console development, R&D1 primarily supported the Game Boy.
---